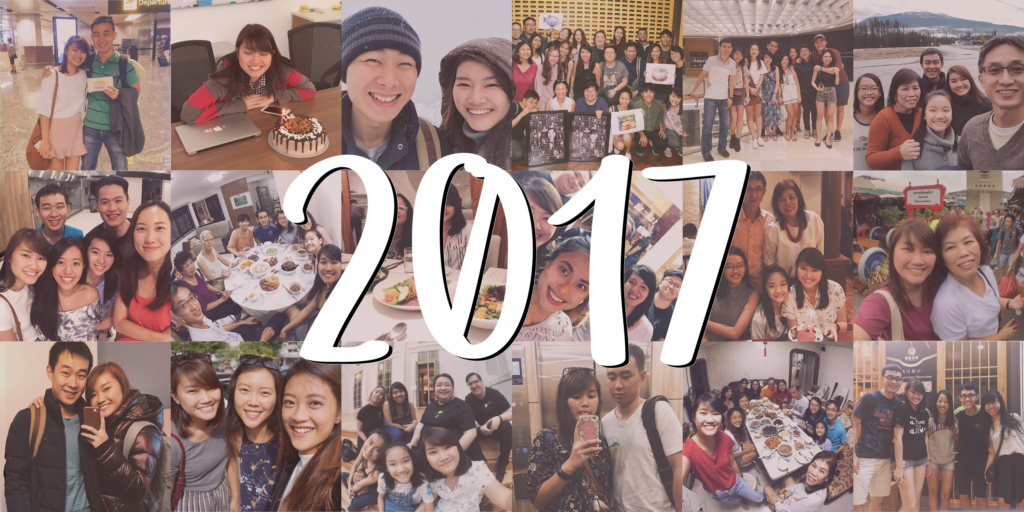 Looking back, 2017 hasn't been filled with quite as many milestones as 2016 did, but definitely still a fruitful one to remember down the road. I've done two of these year-end reflection posts so far, and this year won't be an exception! So here goes:
1. Visiting hong kong with my mum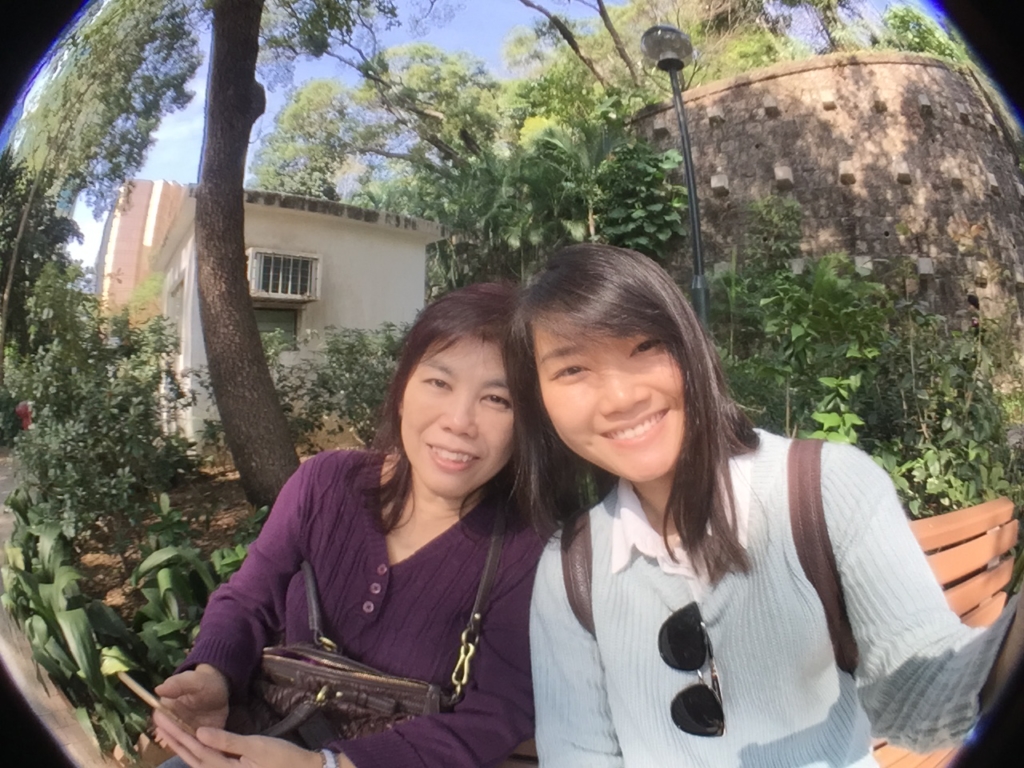 I've been on many holidays with my family, but this short getaway to Hong Kong was my first time travelling alone with my mum. It was pretty fun to be joining her on her work trip. We had about 4 days in the bustling city and we ticked off quite a few food places! Pretty thankful for the cooler weather compared to the trip with Brenda in the summer.
2. my first time to bangkok
My second trip with my mum this year was to Bangkok – a holiday we booked together when I was trying to clear my off days. Since graduating from school, I've been talking about how I can go on spontaneous trips now that I don't have a fixed school schedule to adhere to, and this year I did it! We ate, we shopped, and we took a few Thai massages hahaha.
3. Our couple's trip to Penang + Langkawi
We haven't quite travelled as a couple since the Europe tour in 2015, so compared to others, this has been a long time coming? Now that I'm working, I get more freedom to travel etc etc. The initial plan was to make a trip to Hanoi, Vietnam, but I guess going for a more budget chill vacation in Malaysia was pretty cool too! We honestly… didn't do much hahaha especially in Langkawi. It was a good 10 days away from the routine though.
4. First work anniversary at gyro
Time really flies… I remember my first day walking into the gyro office at Middle Road and sitting on the black coach with Alison for my 'interview'. I also remember my first day reporting to work, where Nicolette frantically greeted me and sat me down next to her without telling me her name (hahaha). In a flash I've already been with this big family for more than a year and I couldn't feel happier! Would never have imagined myself in advertising, but now that I am, I guess it's alright?
5. Surviving the SEA Games / APG with Team sports
It's amazing knowing that you are working with a team that is so helpful, tight-knitted, and reliable. We've been talking about the impending madness of the SEA Games and ASEAN Para Games for the most of 2016 and early 2017, so when it really hit us, I think we were all mentally prepared. We spent so many weekday nights and weekend afternoons together  – all those hours really brought out the crazy and you can watch it right here!
We didn't get much sleep throughout those weeks, but it was quite the experience. I've never felt so connected to Team Singapore (wow spoken like a true fan).
6. surviving our First LDR
Some say it's whatever because we've been together so long. With the benefit of hindsight, I now think it's no big deal, but I got to admit I was pretty nervous before he flew off. But all was well! I think there would have been a time when I would feel really lost and alone without Yibo around, but I'm no longer that helpless person and I'm glad.
I think we skyped about once to twice a month and texted daily. Between all that, it was all good. Plus anyway we met up in Canada halfway through so really the opportunity to miss each other was at its bare minimum hehe.
7. Doing my first bit of adulting
I've talked about being more financially independent in a previous post, and 2017 saw me doing more of these adulting stuff. I opened my own bank account, signed up for a credit card, and the fact that I funded my own trip to Europe this past December was pretty amazing to me. I'm feeling way more like a grown up now and it feels good! My next steps for 2018 are still pending…
8. Visiting Canada with the family
I was looking forward to this epic road trip for about the whole of 2017 because that's how early on my mum had planned everything. We haven't done such a big road trip in a while – not since the Great Ocean Road in 2015 – and I was really looking forward to seeing Canada in the fall after hearing so many great things from people around me. What made it better was Yibo being able to join us from the US in the middle of his school break!
Watch a little part of our adventures here!
9. Seeing Europe again with Yibo after 2 years

LONDON – AMSTERDAM – ROTTERDAM – BRUSSELS – PRAGUE – VIENNA – SALZBURG – LONDON
Once I knew that the office was closed from Christmas to New Year's, I started making plans to join Yibo and his friends in Europe almost immediately. After plenty of coordination and bookings, the trip was quite the success if I say so myself! Since seeing Europe for the first time in the summer of 2015, I'm thankful that we made the trip this winter to experience a different side of this region. More memories in the bank to last a lifetime~
---
on the blog
With work coming on full-force, I'm not sure if I worked as hard on the blog as I did in 2016, but 2017 was a pretty good year still. I did quite a fair bit of travelling, and in recent months I've been trying to post more about my daily happenings, something which I used to do very often with my blog. Here are my most popular posts in 2017:
Hong Kong with Brenda was one of the most productive trips ever, in terms of the quality of photos taken, and the blog posts produced after. Instagram Pier was such a great sight, especially when we were there during the golden hour.
I spent quite an amount of time drawing the map in this post (so please at least click the link to check it out). I'm actually quite proud of what I did hahaha. Mong Kok is a must-visit neighbourhood when you're in Hong Kong, be it in the day, or even better on a weekend night!
A long run-down of my entire trip to Hong Kong with Brenda in June 2016 – this took me long enough. Includes all the tourist attractions and photo spots we went to,  so pick up all the tips you need in this post!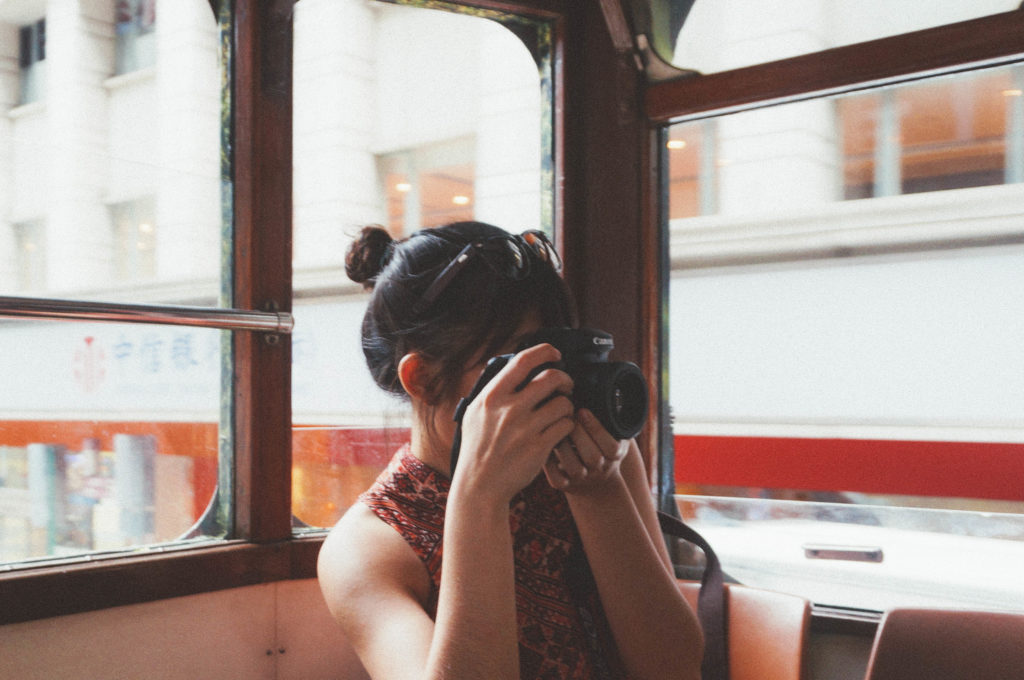 I channeled all my awkward thoughts and feelings into a very honest blog post about being a self-conscious and awkward photographer. After sharing this, I suppose I wasn't the only one feeling this way! I'm not sure it helped to cast my awkward feelings aside, but it made me feel less alone. Hoping to continue this thought series but I'm still brainstorming now. Any suggestions?
2016 was such a huge year for me – graduation, my first job, my first self-funded trip, etc. I was really happy with this reflection post, and I'm glad some of you found it interesting hahaha. Hope this will be the same.
also read: Looking back at my 2015
—
What was the highlight of your 2017?
With love,
jtwong